Update: Istina-class Microsubmarine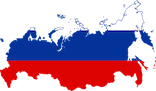 The following is a work of speculative fiction, or FICINT (fiction intelligence).
Sources within the Russian Navy have provided new information regarding the Istina-class microsubmarine.
Previous intelligence indicated that the Istina was based on the Russian Alfa or Yasen-class. New information, however, suggests that design and construction have moved in a new direction, with engineers preferring a hull form based on the Oscar II.

The vessel recovered off the coast of Cape Charles, Maryland prior to the Battle of Locust Point, as well as those involved in the engagement, were in fact a group of Block I Istinas using the Alfa hull form.

Block I Istinas were plagued with problems, and could not accommodate the power plant, ordnance, and IT necessary to achieve desired performance objectives.

More space was needed to accommodate the powerful systems necessary to process the Block II Istina's advanced undersea communications technologies and improved sensor suite, which now includes flank, bow, and topside sonar arrays, front and rear facing high definition video, and a micro-SOCKS system for wake detection.

The Istina is now in full production, at a rate of approximately 3 units per month.

At this time Istinas have deployed to the Northern, Black Sea, and Baltic Fleets. While exact numbers are uncertain, it is estimated that approximately 12 units total have been commissioned.

ISTINA-CLASS
Length: 1.98 meters
Beam: 25 cm
Propulsion: Micronuclear reactor
Speed: 12-20 kts (submerged)
Test Depth: 100 meters
Armament: C4
[ Concept Art: Dhimas Afihandarin ]
[End]
Strikepod Command