Microsubmarine Intrusions Increasing
THE FOLLOWING INTELLIGENCE REPORT IS A WORK OF REAL-TIME SPECULATIVE FICTION.
KEY POINTS
▶︎ Adversary microsubmarine intrusions near U.S. and allied naval installations have prompted threat level Delta mandating increased Strikepod surveillance patrols and airborne ASW operations.
▶︎ Intrusions are likely meant to test U.S. port defenses as well as the political resolve of the Biden administration. Similar activity was observed in the weeks prior to, and months after, President Trump's inauguration in January, 2017.
▶︎ Acoustic intelligence has confirmed Russian Istina-class microsubmarines operating near Naval Station Norfolk and Naval Base San Diego.
▶︎ Contacts in the Pacific Northwest are unidentified, but acoustic intelligence and a confirmed detection of a PLAN Shang-class SSN operating 90 nm W/NW of Vancouver Island, suggests these contacts could be Chinese Shāyú-class microsubmarines.
▶︎ While current U.S. policy is to avoid officially acknowledging adversary microsubmarine intrusions into U.S. territorial waters (in an effort to dissuade adversary acknowledgment of comparable U.S. operations), this will become increasingly difficult to sustain as the nature and frequency of intrusions risks igniting a crisis that spills over into the public domain.
BACKGROUND:
Since 2016, Strikepods have been deployed along both coasts of CONUS in an effort to deter intrusions by adversary microsubmarines. Structured patrols began in October, 2016, under Operations ROBUST PROBE, APERTURE DRIFT, and COBALT LENS after four Russian Istina-class microsubmarines were detected while operating inside the Chesapeake Bay. The ROBUST PROBE area of responsibility stretches from the Chesapeake Bay/James River region, north to Cape May, New Jersey, and south to Virginia Beach, Virginia, while APERTURE DRIFT covers the waters in and around Naval Base San Diego. Operation COBALT LENS covers the waters in and around fleet ballistic missile submarine (SSBN) bases Kings Bay (Georgia) and Kitsap (Washington).
▶︎ THE ISTINA-CLASS MICROSUBMARINE

Length: 1.98 meters
Beam: 25 cm
Propulsion: Micronuclear
Speed: 15-25 kts (Submerged)
Depth: 500 meters
Armament: Shaped Charge

[ Concept Art: Dhimas Afihandarin ]
The Istina is based on the Oscar II SSGN. It is equipped with a wide range of advanced undersea communications technologies and sensors, including flank, bow, and topside sonar arrays, front and rear facing high definition video, and a micro-SOKS system for wake detection. U.S. intelligence first learned of the Istina program in 2015, approximately eighteen months before a disabled Istina was discovered by a local fisherman off the coast of Cape Charles, Virginia in what became known as the Chesapeake Bay Incident, the precursor to the Battle of Locust Point.
Since then, Istinas have been detected intermittently in U.S. territorial waters. In one particularly high-profile incident, a sailor standing watch aboard the USS Laboon while moored at Naval Station Norfolk spotted what was believed at the time to be a scuba diver, but which was later determined to be an Istina. A surge in Istina detections that followed was believed to have been a test of the Trump administration's resolve regarding gray zone micronaval operations.
After experiencing design problems and production delays with the original Block I model, the improved Block II Istina (of which three were involved in the Battle of Locust Point), is now in full production at a rate of approximately 21 units per month, with a planned run of 145. The estimated unit cost is $735,000, for a total platform expenditure of $106.6 million.
We estimate that approximately 55 Istinas have now been deployed on surface and subsurface platforms throughout the Russian Navy according to the following fleet distribution: Northern (18), Black Sea (10), Baltic (9), Pacific (18). At this time we do not believe there is an air-dropped variant of the Istina either in service or in production.
▶︎ THE SHĀYÚ-CLASS MICROSUBMARINE

Length: 2.3 meters
Beam: 21 cm
Propulsion: Micronuclear
Speed: 20-25 kts (Submerged)
Depth: 500 meters (Est.)
Armament: Shaped Charge


[ Concept Art: Dhimas Afihandarin ]
The Shāyú is modeled on the PLAN's proposed fourth generation SSBN, the Type-098. MASINT obtained during microsubmarine engagements has confirmed that, like the Atom-class and the Russian Istina, the Shāyú utilizes micronuclear propulsion. Its microreactor powers all onboard systems as well as a pumpjet propulsor, while the "Tri" shaped stern and blended sail/diving planes provide the Shāyú with impressive maneuverability. A series of hatches along the top of the hull are used to deploy microbuoys ("data bubbles") during ASW operations, and to provide clandestine communication when surfacing is not possible. Strikepods have engaged Shāyús in the South China Sea on several occasions, including during Operations ROUNDHOUSE and EMINENT SHADOW.
There have been no confirmed intrusions of U.S. territorial waters by Shāyú-class microsubmarines.
CHRONOLOGY OF RECENT DETECTIONS:
On six different occasions in the past thirty days, adversary microsubmarines have been detected near sensitive U.S. and allied naval installations located on both the east and west coasts of the United States.
▶︎ ATLANTIC
January 18, 2021:
At 1535 local, Strikepod ORANGE(6), while prosecuting Operation ROBUST PROBE, detected two contacts approximately 3 NM NW of Smith Island. P-3 SLAMMER departed NAS Pax River at approximately 1545 to provide airborne ASW support. ORANGE vectored two ships north of the contacts to prevent further penetration into the Bay, and utilized a surfaced Relay to coordinate kill box and ADG☨ operations with SLAMMER. At approximately 1630 Istinas escaped the kill box area and fled to the southeast. Contact was lost at 1705, approximately 8 NM E/SE of Norfolk.
☨ ADGs (Anti-microsubmarine Depth Grenades), known colloquially as "sea bangers," are anti-swimmer concussion grenades that have been adapted for anti-microsubmarine operations, including deployment from A-size sonobuoy launchers aboard maritime patrol aircraft and ASW rotorcraft.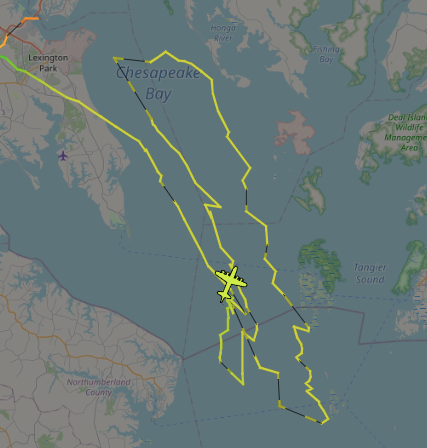 27 January 2021:
Istinas were detected during a joint operation with Test and Evaluation Squadron VX-1 out of NAS Pax River. At 1255 local, MC-4Q WEAVER departed NAS Pax River for systems integration testing. At approximately 1330, WEAVER detected a transient surface contact at approximately 23 NM to the southeast (all nearby traffic was confirmed via AIS). WEAVER vectored ORANGE to a position approximately 20 NM E of Rehoboth Beach, Delaware. Passive sonar acquired four contacts moving SE at 10 kts.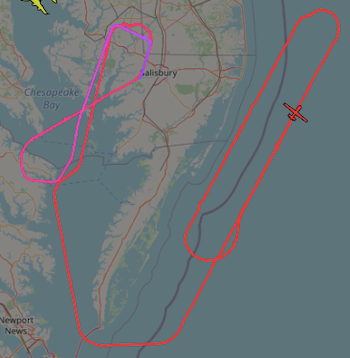 At approximately 1345 local, P-8 Poseidon ACORN departed NAS Pax River to rendezvous with WEAVER and to provide ASW support.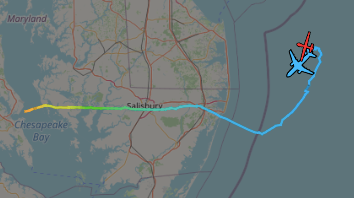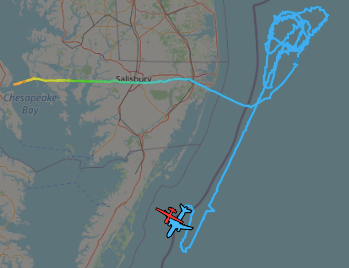 Contacts were tracked southeast along the coastline. Coordinated killbox operations commenced at 1425, but contact was lost at approximately 1435.
2 February 2021:
While prosecuting Operation COBALT LENS, Strikepod WHISKEY(10) detected 3 targets approximately 35 NM NE of Amelia Island, Georgia. P-3 QUOTA departed NAS Jacksonville at 1355 to rendezvous and coordinate ASW. WHISKEY and QUOTA tracked targets south for approximately 50 NM, at which time kill box operations commenced. Four ADGs were deployed netting zero kills. Contact was lost approximately 30 NM NE of St. Augustine.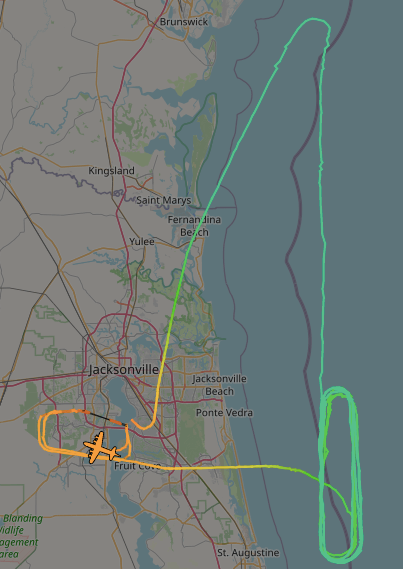 ▶︎ PACIFIC
28 January 2021:
At 0855 local, while prosecuting Operation APERTURE DRIFT, Strikepod WOLF(6) detected four contacts operating approximately 45 NM W of Naval Base San Diego. Coast Guard HC-130J BANNER was vectored to provide airborne ASW. At 0930 WOLF began an active sonar sweep and coordinated kill box operations with BANNER, however contact was lost at 0940.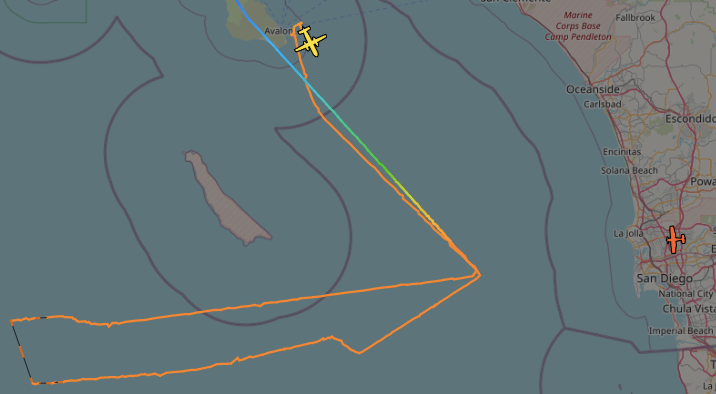 29 January 2021:
At 1115 local, Seahawk DAGGER detected four contacts 35 NM NW of NBSD. Shortly thereafter, WOLF detected three contacts 5 NM NW of NBSD.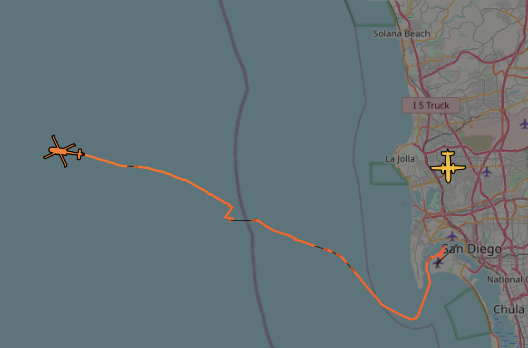 Sea Stallions BEAST-1 and BEAST-2 were scrambled to provide ASW support for WOLF while DAGGER continued its track. Using a surfaced Relay, WOLF provided tracking and targeting data for ADG operations. BEAST-2 deployed three ADGs which detonated at a depth of 5 meters, successfully stunning and disabling one target, identified as an Istina-class microsubmarine and later recovered by responding surface units. Remaining contacts escaped at high speed to the southwest where they rendezvoused with remaining Istinas and continued W/SW. Contact was lost at 1255 approximately 55 NM SW of NBSD.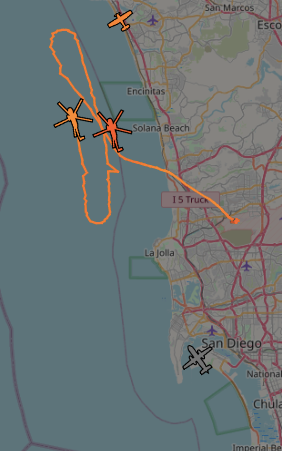 February 4:
At 1440 local time, Canadian CP-140 RAMPART scrambled to prosecute intermittent contacts detected inside the Canadian Forces Maritime Experimental and Test Ranges (CFMETR) in the Strait of Georgia. Strikepod GHOUL(6) was vectored from the COBALT LENS AOR to assist, arriving on station at 1545 local, but failed to acquire contact. Acoustic intelligence obtained via range sensors and deployed sonobuoys suggests a possible Shāyú-class microsubmarine intrusion.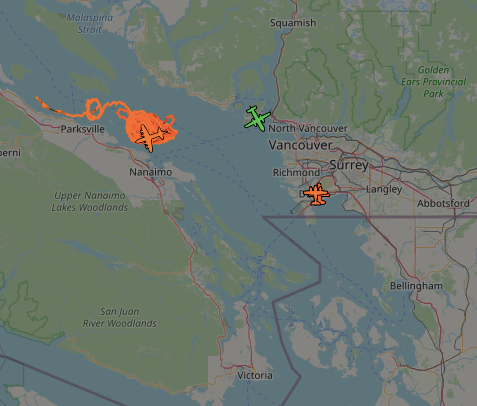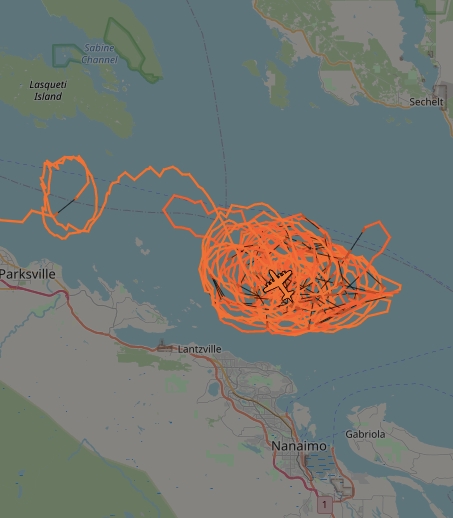 ANALYSIS:
Adversaries have become bolder in their undersea intrusions into U.S. and allied territorial waters.
With an advanced, stealthy platform in hand, adversary risk calculus favors more aggressive operations and assumes that the unmanned nature of these intrusions will not prompt a political crisis or escalation.

We believe the primary mission of these vehicles is to gather intelligence on port security and surveillance, as well as coastal defense operations. A secondary mission is to test the political reaction/resolve of the incoming Biden Administration, as similar operations were observed as the Trump Administration took office.

We believe Istinas detected during East Coast COBALT LENS operations are tasked with acquiring SSBNs as they exit the mouth of the East River and enter the Atlantic to begin their deterrent patrols. We believe they work in teams of two, periodically surfacing to relay tracking data via secure EM comms to a Russian SSN either loitering at periscope depth, or using a surfaced Istina to receive tasking and relay it to the SSN using acoustic communication.

Shāyús could be deployed from manned PLAN submarines operating off the West Coast of the United States. It is also possible that they could be deployed and recovered over the side of merchant vessels transiting the Salish Sea enroute to Seattle or Vancouver.
Current rules of engagement mandate that Strikepods refrain from kinetic attack unless adversary microsubmarines display hostile intent toward manned or high-value unmanned platforms, or if they penetrate port security perimeters.
Working with airborne ASW assets, Strikepods establish kill boxes for coordinated air drops of ADGs in an effort to disable ("stun"), rather than destroy, intruding vehicles for later capture and analysis.

While the ROE reflect the critical mission of acquiring scientific & technical intelligence on adversary platforms, it is unlikely adversaries will be deterred by these operations, and the risk of mishap or intentional attack on U.S. naval forces will increase as the number of adversary vehicles operating inside U.S. territorial and inland waters increases.
Current U.S. policy is to avoid officially acknowledging adversary microsubmarine activity inside U.S. territorial waters in an effort to dissuade adversary acknowledgment of comparable U.S. intrusions. This tacit agreement will become increasingly difficult to sustain as the nature and frequency of intrusions risks igniting a crisis that spills over into the public domain.
While for now both Russia and China appear to abide by a similar policy, this could quickly change in the event of a high-visibility micronaval incident that forces a public response. For example, the recovery of a disabled microsubmarine by a civilian actor, the triggering of port security systems, or the leak of policy documents or incident reports to the media.

It is unlikely that Iran or the DPRK would abide by such a policy, as there would be far more to gain than lose by publicizing a U.S. intrusion into territorial waters. It is also possible that these actors could use disinformation to fabricate a U.S. microsubmarine intrusion for propaganda purposes, to foment a crisis, or to justify an action against U.S. interests.
CONCLUSION:
In the absence of an official U.S. response, adversary microsubmarine intrusions into U.S. territorial waters will continue to increase in frequency and will encompass an increasingly wider range of ports, coastal facilities, and inland waterways. While current U.S. policy serves to ensure the clandestinity of U.S. microsubmarine operations, it is based on a tenuous, tacit agreement that will become increasingly unsustainable, and will eventually require publicly acknowledging adversary activity inside U.S. territorial waters. It will also necessitate a policy response that deters and/or punishes future adversary intrusions while simultaneously limiting potential blowback due to exposed U.S. microsubmarine operations in adversary waters.