Taiwanese Combat AUV Under Development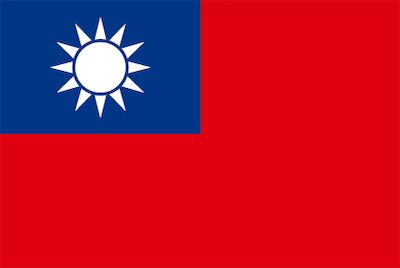 Taiwan English News is reporting that Taiwanese robotics company Thunder Tiger Group has developed an autonomous underwater vehicle (AUV), the Seawolf 400.
Images suggest the vehicle is a large displacement AUV (LD-AUV), with a reported length of 4 meters and dry weight of 1000 kilograms.

The vehicle is reportedly capable of speeds of between two and seven knots, with an endurance of ten hours.

There is no information regarding sensor integration, or other onboard technologies, such as navigation, communication, and autonomy.

Although Thunder Tiger primarily develops and manufacturers uncrewed aerial vehicles (UAVs), the company has experience in developing undersea vehicles, including the Seadragon and Seadragon XLR remotely operated vehicles (ROVs). (A subsidiary manufactures medical and dental equipment.)
The report refers to the vehicle as a "combat system" that has been "specifically designed as an asymmetrical warfare combat system in response to increasing belligerent actions by China's PLA forces in and around the Taiwan Strait."
No information is provided with respect to warhead size.

No information is provided regarding combat concepts of operations (CONOPS).
If true, an inventory of weaponized LD-AUVs would both diversify and augment Taiwan's mine warfare capability.
Taiwan has invested heavily in bottom mines, and has also developed a dedicated minelayer class, the Min Jiang-class.

Two dedicated minelaying squadrons were established in January, 2022, with each currently assigned one vessel. A total of four vessels are on order.

Taiwan is known to possess refurbished WWI-era Mk6 moored contact mines, but little is known regarding the scale or composition of Taiwan's mine inventory.

House Republicans recently recommended transferring air-dropped Quickstrike mines to Taiwan, as part of its FY2023 budget recommendation.
The vehicle's relatively low endurance would be a significant limiting factor in its operations.
With an endurance of ten hours, the vehicle's maximum range would be approximately 70 nautical miles when operating at full speed. This would preclude a pier-launched attack on a Chinese port or coastal facility, as the Strait averages 180km across, narrowing to just 130km.

Although the vehicle would require a higher endurance in order to act as a loitering munition within the water column, it could be launched from a floating platform to engage stationary targets from standoff range.
The intended launch platform is unknown
The vehicle's dimensions preclude it from being deployed via torpedo tube.

Taiwanese submarines cannot accommodate a dry deck shelter, which would enable clandestine underwater launch and recovery.

The vehicle could be deployed clandestinely from the well deck of a Yushan-class dock landing ship.

Given its size and mass, the vehicle could be launched over the side of vessels of opportunity equipped with a ramp or small crane.
The most likely mission for such a weapon would be to conduct attacks on stationary targets, such as People's Liberation Army Navy (PLAN) ports and Chinese coastal facilities.
The vehicle would be launched at standoff range, transit to the target location, and attack docked warships or coastal infrastructure directly.

If equipped with a target detection device (TDD), the vehicle could sink to the seabed and operate as a bottom mine, waiting for a passing warship to trigger its acoustic, magnetic, pressure, or seismic sensors.