DPRK Micronaval Activities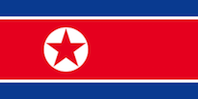 The following is a work of speculative fiction, or FICINT (fiction intelligence).
We are learning more of North Korean efforts to develop a viable micronaval capability.
In an effort to accelerate their emergence as a micronaval power, North Korea has, using front companies and a complex web of licit and illicit private sector relationships, acquired several core technologies for the Shāyú-class microsubmarine. We believe these technologies are limited to signal processing, communications, and propulsion.

At this time we believe that the DPRK vessel, designated Gwisin (ghost), is powered by a high energy density battery, not a micronuclear reactor like the Shāyú, which would greatly limit its range and performance characteristics.

There is reason to believe, however, that an indigenous DPRK micronuclear program exists to develop both reactors and warheads suitable for use in microsubmarines. The state of these efforts is unclear.

While we are uncertain as to blast yield, we believe a single micronuclear weapon delivered via mAUV would not be capable of destroying a warship, though it would cause significant damage and loss of life. Several mAUVs, however, working together to deliver payloads of individual micronuclear weapons, could result in the destruction of a critical naval asset.

Detailed acoustic analysis has determined that subtle differences in noise output differentiate the Gwisin-class from the Shāyú. As a result, numerous contacts in the waters off Sinpo and Mayang-Do originally identified as Shāyú-class microsubmarines have been reclassified as Gwisin.