DPRK Claims to Possess a Nuclear-Armed UUV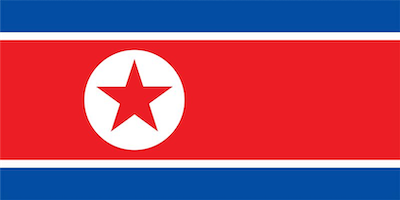 North Korean state media is reporting that the DPRK has developed a new "underwater offensive system" - a nuclear-capable unmanned undersea vehicle named "Haeil," or "Tsunami."
North Korean state media notes that Kim Jong Un oversaw recent weapons test, including of a "a new underwater offensive weapon system." KCNA describes it as "unmanned underwater nuclear attacking vessel 'Haeil'". (No previous indication that such a program existed in DPRK.) pic.twitter.com/LHHp4V8B3D

— Ankit Panda (@nktpnd) March 23, 2023
The tone of the rhetoric surrounding its announcement suggests that the DPRK is modeling Haeil on Russia's nuclear-powered, nuclear armed torpedo/UUV, Poseidon.
No imagery of the vehicle was provided, nor was any information concerning its construction. Although DPRK state media images showed KJU pictured near a torpedo, and what appeared to be an underwater torpedo wake, there is no evidence that Haeil, if it exists, is a torpedo, or torpedo-like in its construction.

Per the KCNA statement, the vehicle is to be launched either from a pier or from a surface platform.

This nuclear underwater attack drone can be deployed at any coast and port or towed by a surface ship for operation.

There is no evidence (or DPRK rhetoric) suggesting that the vehicle is intended to be deployed from a submarine.

The program is an attempt at platform bandwagoning. By claiming to have developed a weapon similar to Poseidon, the DPRK seeks to exploit the widespread attention and fear generated by the Russian system. Undersea platforms are inherently easier to bluff given their opaque operating environment, and the tendency for underwater systems to be more strongly safeguarded.
Given DPRK experience in developing undersea warfare platforms, and its capability to indigenously develop or acquire advanced technologies, DPRK development of a conventionally powered, remotely-controlled or inertially-guided, weaponized UUV is not beyond DPRK capabilities.
In the official KCNA statement, the vehicle is referred to as a "vessel," which could suggest that it is of larger construction than a conventional torpedo or medium UUV.

If Haeil does exist, it is possible that it could be constructed as an extra-large unmanned underwater vehicle (XLUUV).

In May, 2020, 38North.org published satellite imagery of the Sinpo boat basin that pictured an "unusual object" sitting on the quay.

Analysts speculated that the object could be a prototype DPRK XLUUV, or possibly a new midget submarine.

The DPRK and Iran have cooperated in the past on submarine technology. The Iranian Ghadir-class midget submarine is reportedly based on the DPRK Yono-class. In 2020, an Iranian XLUUV was unveiled during an IRGC-N ceremony. There is, however, no open-source evidence indicating that Iran and the DPRK have or are currently cooperating in the development of unmanned underwater systems.
The vehicle's reported endurance of sixty hours suggests that it is powered by onboard batteries, likely lithium-ion.
Assuming a cruising speed of 3 knots, the vehicle would have a range of roughly 180 NM, enough to travel from Sinpo to Gangneung.

Recent reports that the DPRK has been given access to Russia's GNSS for missile operations. This could be used to provide satellite navigation for a UUV as well.
Whether such a system is practical or survivable (or real) is highly questionable, but to the extent that DPRK claims are to be taken seriously, we should resist the temptation to analyze DPRK UUV programs in terms of existing programs and their (evolving) CONOPs, be they Russian, Chinese, or Western.
Lines separating torpedoes, UUVs, and mines (and even USVs - see UKR) are rapidly blurring, which complicates the analysis of how these systems may ultimately be developed and deployed.

Construction and capabilities can also be driven by access to raw materials, enabling technologies, and engineering know-how. UUVs developed by nonstate and rogue state actors may not conform to current expectations or understanding of what constitutes a UUV.
UPDATE 03/28/2023: KCNA is reporting that a second test was conducted with a UUV named "Heil-1," and that the vehicle operated for approximately 42 minutes over a distance of 600 km.