Announcing UUV|base!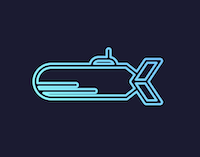 Today we are excited to announce the deployment of UUV|base, an online repository of information on unmanned undersea vehicles for analysts, researchers, and writers.
In addition to current intelligence culled from around the Internet, UUV|base integrates with Airtable, an online databse provider, to provide listings of:
Current Platforms and Technologies
Plans, Procurements and CONOPS
Research and Analysis
UUV|base is a work in progress. Suggestions and corrections are welcome!
For more information:
http://uuvbase.com
@UUVbase
david.strachan@strikepod.com